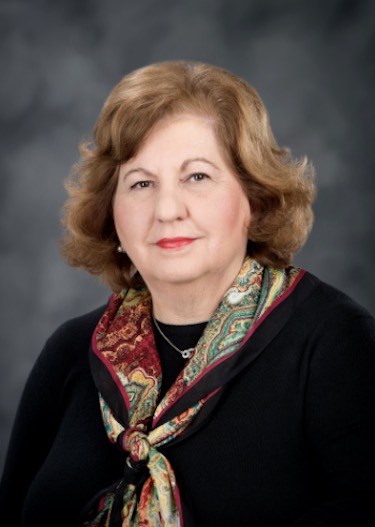 In Memoriam – A Legacy of Teaching, Nancy Higdon King (1953-2018)
Nancy Higdon King, an instructor of 28 years in the Department of Mathematics and Statistics, passed away Monday, August 13. She was 65 years of age.
"Mrs. King has worked in the mathematics and statistics department since 1990. She has impacted the lives of countless students over the years," said professor and head of the math department Mohsen Razzaghi. "One area of focus was the Math for Teachers courses. Through this course, she inspired many who would go on to teach others the joy of math. One student once wrote, 'I will always be grateful to Mrs. King for showing me how much fun math can be!'"
King earned her Bachelor of Science in mathematics and German from the University of Mississippi and earned a Master of Science in mathematics from Mississippi State University. A resident of Starkville, King was a member of First United Methodist Church. She is survived by her husband Herbert Allan King; three sons Jefferson Allan King (Stevanie) of Starkville, William Higdon King (Paige) of Oxford, Ross Conner King (Elizabeth) of Houston, TX; daughter Anne Caroline King Forks (Miles) of Oxford; grandchildren Anne Audrey King and Davis Allan King of Starkville, Catherine Elise King of Houston, Claire Posey King of Oxford, and two on the way; sister Judy Higdon Gray (Sam) of Madison; and several nieces and nephews.
"Nancy will be missed dearly by her colleagues and students," Razzaghi said.
https://memorials.welchfuneralhomes.com/nancy--king/3586268/obituary.php