In a recently released report released report from the National Science Foundation (NSF) survey, research in mathematical sciences leads in the State of Mississippi. In addition, mathematics is one of the six disciplines in the university improved in ranking between 2016 and 2017.
Quotes from the University Newsroom:
"MSU leads universities in the state in computer science, agricultural science, life science, mathematical sciences, psychology, social science and education."

"The university climbed in geosciences, chemistry, agricultural sciences, mathematics, business and biological and biomedical sciences."
Additional information may be found at University Newsroom.
The complete NSF report may be read at https://ncsesdata.nsf.gov/herd/2017.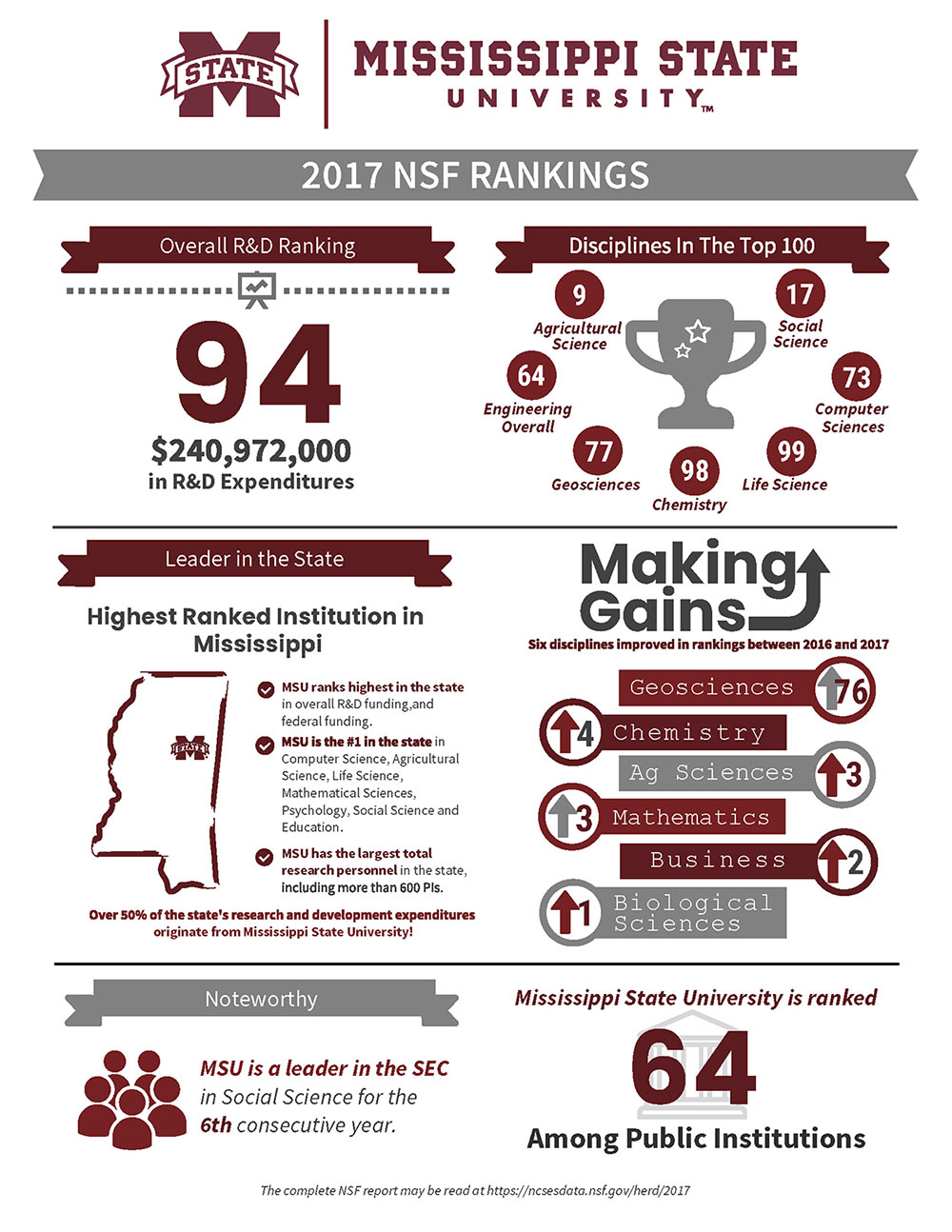 Link: https://www.msstate.edu/newsroom/article/2018/12/msu-remains-highest-ranked-research-university-mississippi-according-latest/